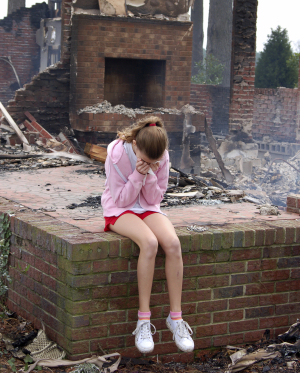 Advantages Of My Edge Home Inventory Software
What if you were to return home at night to a pile of ashes? Would you be able to list all the items you owned of value such as linens, kitchen utensils, clothing and bric-a-brac?
Or suppose you were to come back from vacation and find your home had been burgularized and your stereo equipment and television gone. How would you determine if anything else was missing, or if recovered how would you identify?
In either case would you find your insurance enough to cover your loss?
A completed Inventory with My Edge Home Inventory will give you:
A permanent record of the contents of your home and their value that is readily available.
Serial numbers listed for your "theft prone items" so identification of stolen articles can be made easily.
A good indication if you have adequate protection. And with the photographs of each room and the contents of cabinets and closets included in your inventory, you can quickly determine what is missing or destroyed.
So for the small price of My Edge Home Inventory, and the small amount of time and effort it takes to complete an inventory, you cannot afford to put it off.